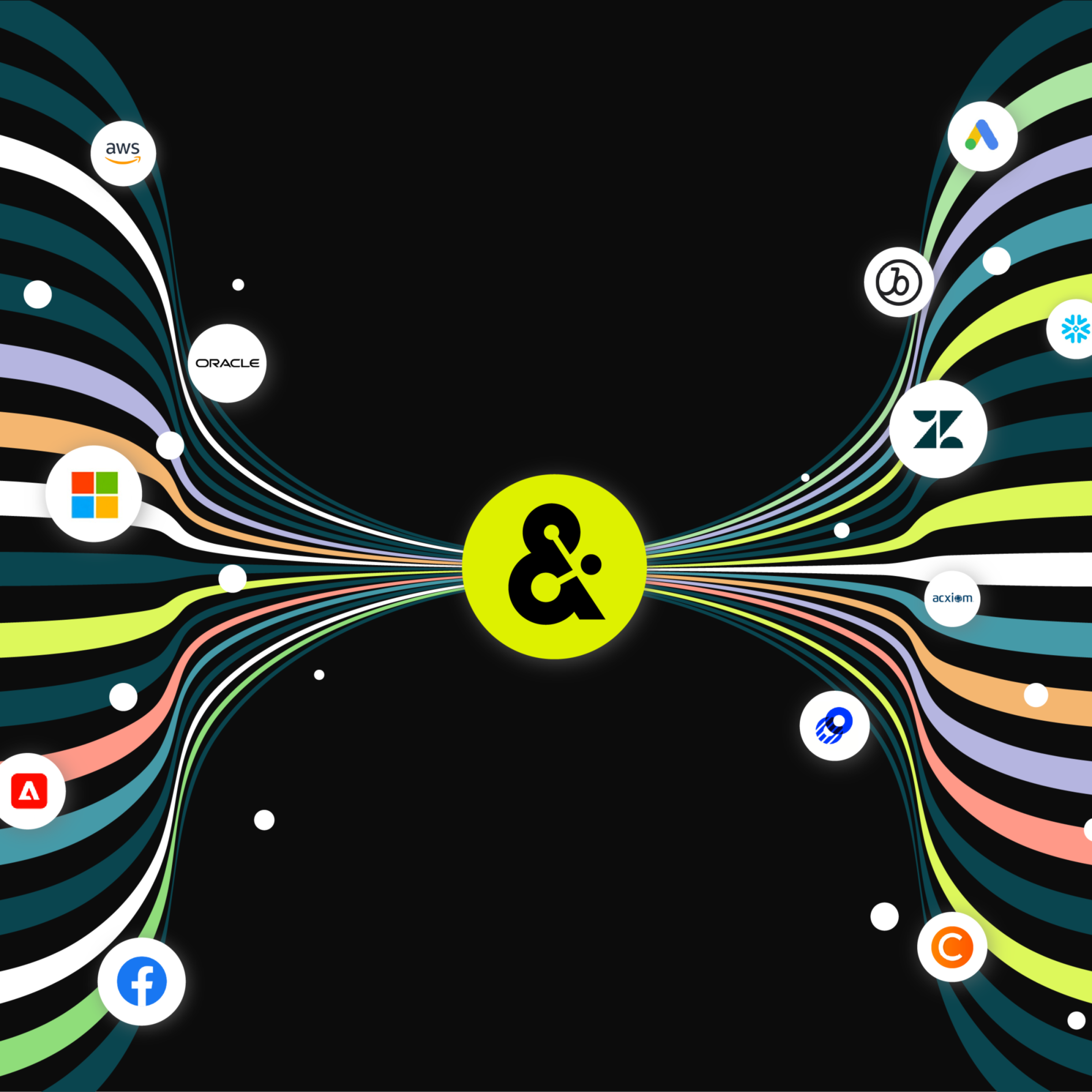 Hundreds of Integrations to the Systems You Rely On
Amperity breaks down data silos by ingesting data raw and at-scale, resolving identities to build true customer 360 views, and activating data in the marketing, analytics, customer service, and data management systems you rely on. We offer hundreds of pre-built integrations with the most popular tools.
Don't see what you need? Reach out, we can integrate with any system.
Categories
All Integrations (190)

Advertising (28)

Agency (3)

Analytics (22)

Attribution (1)

CRM (11)

Collaboration (7)

Content Delivery Network (1)

Customer Data Infrastructure (1)

Customer Success (14)

Data Services (11)

Data Warehouse (11)

Developer Tools (9)

E-Commerce (21)

Email Marketing (19)

Event Management (3)

Marketing Automation (18)

Mobile (2)

Payments (13)

Personalization (7)

Privacy (1)

Raw Data (36)

SMS & Push Notifications (7)

Surveys (5)
Types
Delighted uses Net Promoter Score to gather real feedback from your customers – in minutes, not weeks.
---
Comm100 offers live chat, ticketing, knowledge base, and more.
---
Freshdesk is customer service software providing helpdesk support.
---
Help Scout is an all-in-one customer service platform that helps you balance everything your customer needs.
---
Intercom brings messaging products for sales, marketing and customer service to one platform, helping businesses have conversations with customers.
---
Email Marketing
Customer Success
Live Chat
Source
Kustomer is an omnichannel SaaS CRM platform specializing in customer service.
---
ServiceNow is a cloud platform that provides service management software as a service.
---
Tock is a cloud-based platform with flexible data structures that provide comprehensive restaurant and event booking services.
---
Customer Success
Surveys
Event Management
Source
TurnTo has easily embeddable, responsively designed widgets and mobile-optimized emails for better mobile experiences.
---
UserVoice gathers and analyzes customer feedback and prioritize feature requests to drive strategic product decisions.
---
Zendesk is a customer service platform that develops a software to empower organization and customer relationships.
---
Zendesk Chat creates customer engagement for online businesses with its live chat software.
---
Customer Success
Live Chat
Source
Zendesk Sunshine is an open and flexible CRM platform.
---
Zendesk Support is a cloud-based customer support platform.
---
See how Amperity can work for your organization
Put the power of Amperity to work today