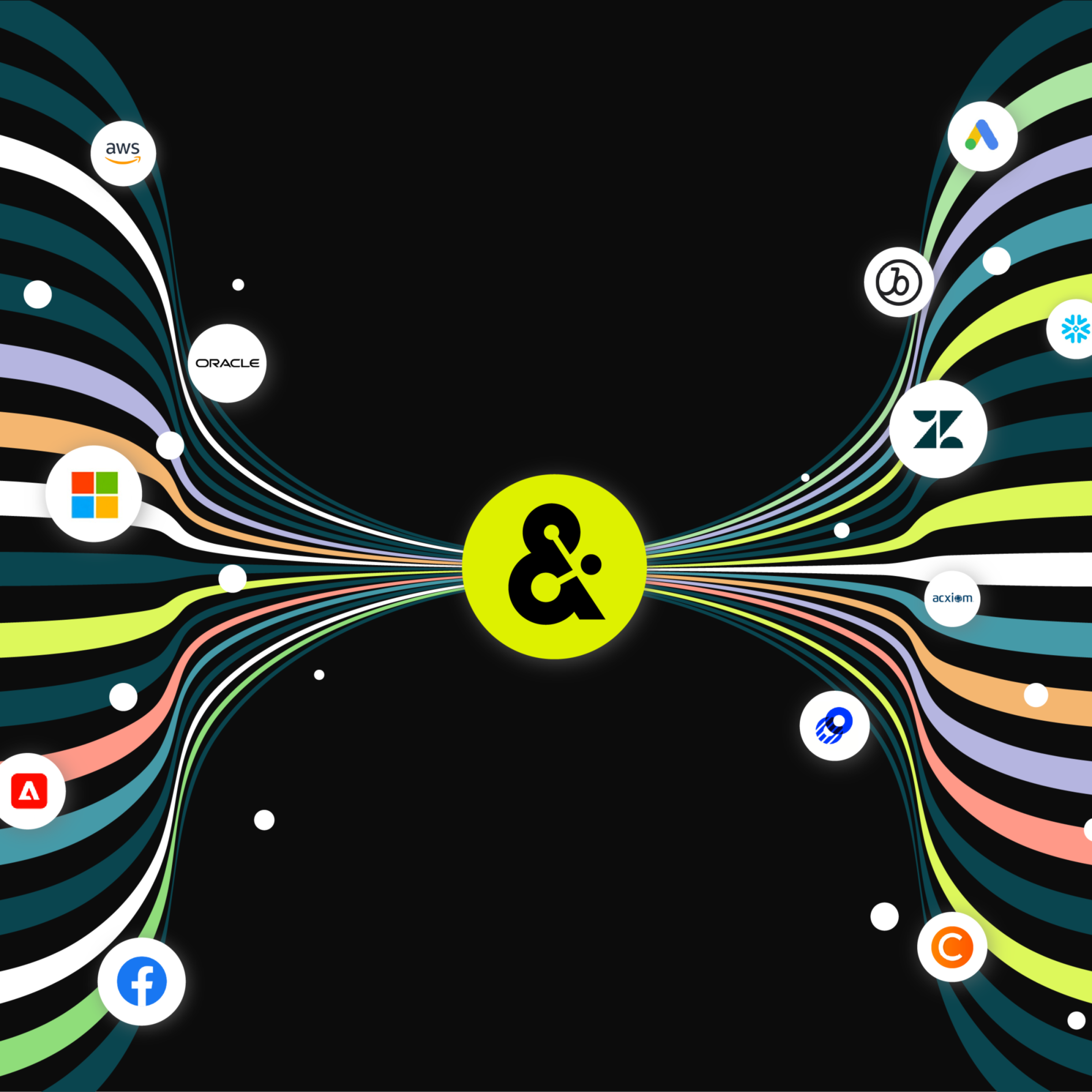 Hundreds of Integrations to the Systems You Rely On
Amperity breaks down data silos by ingesting data raw and at-scale, resolving identities to build true customer 360 views, and activating data in the marketing, analytics, customer service, and data management systems you rely on. We offer hundreds of pre-built integrations with the most popular tools.
Don't see what you need? Reach out, we can integrate with any system.
Categories
All Integrations (192)

Advertising (28)

Agency (3)

Analytics (22)

Attribution (1)

CRM (11)

Collaboration (7)

Content Delivery Network (1)

Customer Data Infrastructure (2)

Customer Success (14)

Data Services (11)

Data Warehouse (11)

Developer Tools (9)

E-Commerce (21)

Email Marketing (1)

Email Marketing (19)

Event Management (3)

Marketing Automation (18)

Mobile (2)

Payments (13)

Personalization (8)

Privacy (1)

Raw Data (36)

SMS & Push Notifications (7)

Surveys (5)
Types
Amazon Redshift is a data warehouse product which forms part of the larger cloud-computing platform Amazon Web Services.
---
Snowflake's unique architecture empowers data analysts, data engineers, data scientists, and data application developers to work on any data with no scale or performance limitations.
---
Airtable works like a spreadsheet but gives you the power of a database to organize anything.
---
Data Warehouse
Collaboration
Source
DynamoDB is a fully-managed, proprietary NoSQL database service that is offered as part of Amazon Web Services (AWS).
---
MariaDB offers open source database and database as a service (DBaaS) solutions to support scalability, mission-critical deployments, and more.
---
Oracle is an object-relational database management system.
---
MongoDB is a document-oriented database.
---
MySQL is an open source relational database typically used to keep in-house custom data.
---
Oracle RAC offers software for clustering and high availability in Oracle database environments.
---
PostgreSQL is an open source database used to keep in-house custom data.
---
SQL Server is an open-source e-commerce platform.
---
See how Amperity can work for your organization
Put the power of Amperity to work today