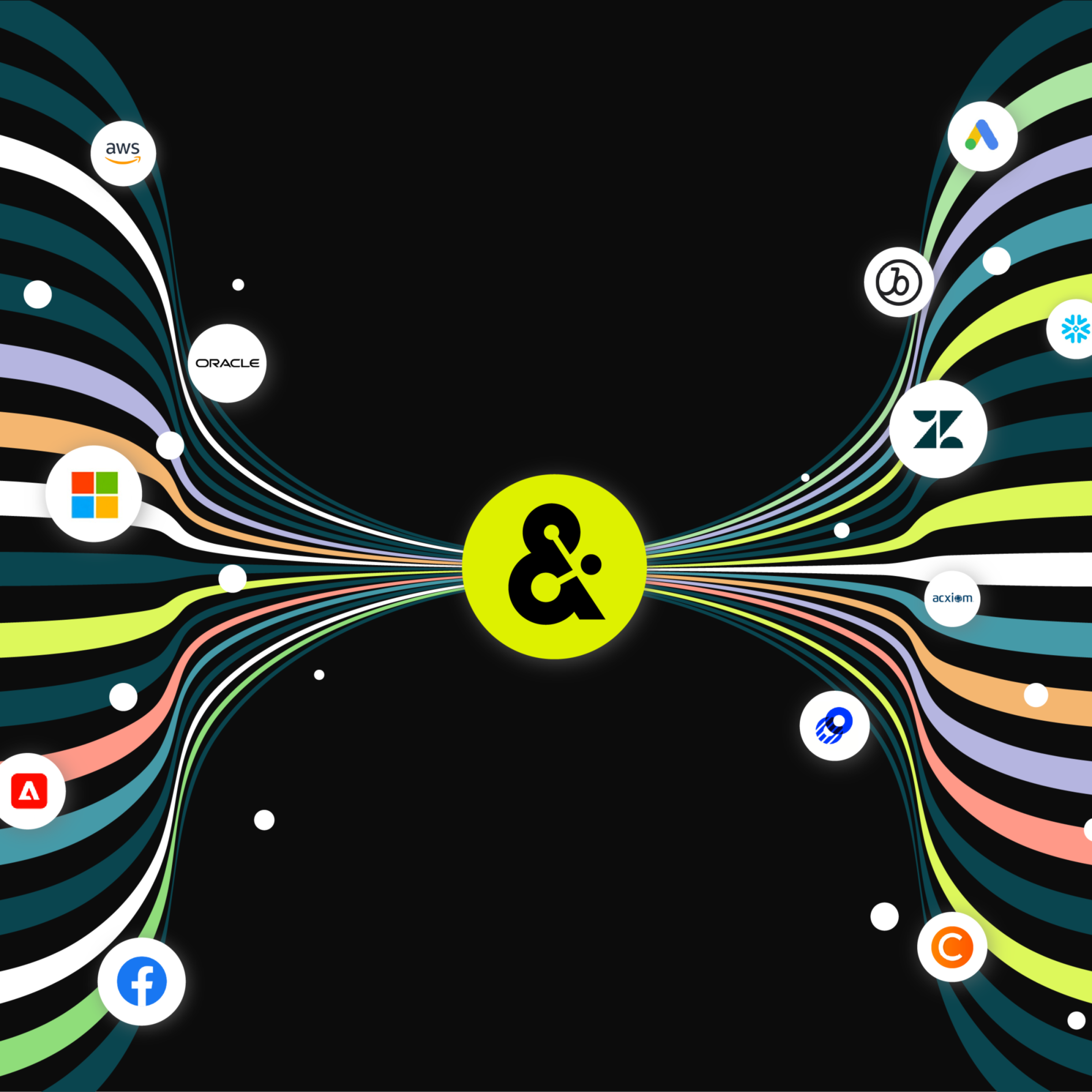 Hundreds of Integrations to the Systems You Rely On
Amperity breaks down data silos by ingesting data raw and at-scale, resolving identities to build true customer 360 views, and activating data in the marketing, analytics, customer service, and data management systems you rely on. We offer hundreds of pre-built integrations with the most popular tools.
Don't see what you need? Reach out, we can integrate with any system.
Categories
All Integrations (190)

Advertising (28)

Agency (3)

Analytics (22)

Attribution (1)

CRM (11)

Collaboration (7)

Content Delivery Network (1)

Customer Data Infrastructure (1)

Customer Success (14)

Data Services (11)

Data Warehouse (11)

Developer Tools (9)

E-Commerce (21)

Email Marketing (19)

Event Management (3)

Marketing Automation (18)

Mobile (2)

Payments (13)

Personalization (7)

Privacy (1)

Raw Data (36)

SMS & Push Notifications (7)

Surveys (5)
Types
Optimizely is a top experimentation platform, enabling businesses to deliver continuous experimentation and personalization across websites, mobile apps, and connected devices.
---
Bluecore intelligently connects casual shoppers to the products that transform them into lifetime customers.
---
Email Marketing
Personalization
Source & Destination
Monetate empowers brands to interact uniquely with each customer at scale, delivering optimized experiences that drive powerful business results.
---
Salesforce Interaction Studio enables companies to deliver contextually relevant experiences in real-time across their channels.
---
Airship creates deeper relationships with customers and delivers personalized real-time messages.
---
Marketing Automation
Email Marketing
SMS & Push Notifications
Personalization
Source & Destination
AmpIQ v.1 is a hub for customer intelligence and activation
---
Analytics
Personalization
A/B Testing
Source & Destination
Splunk lets you investigate, monitor, analyze, and act on your data.
---
See how Amperity can work for your organization
Put the power of Amperity to work today