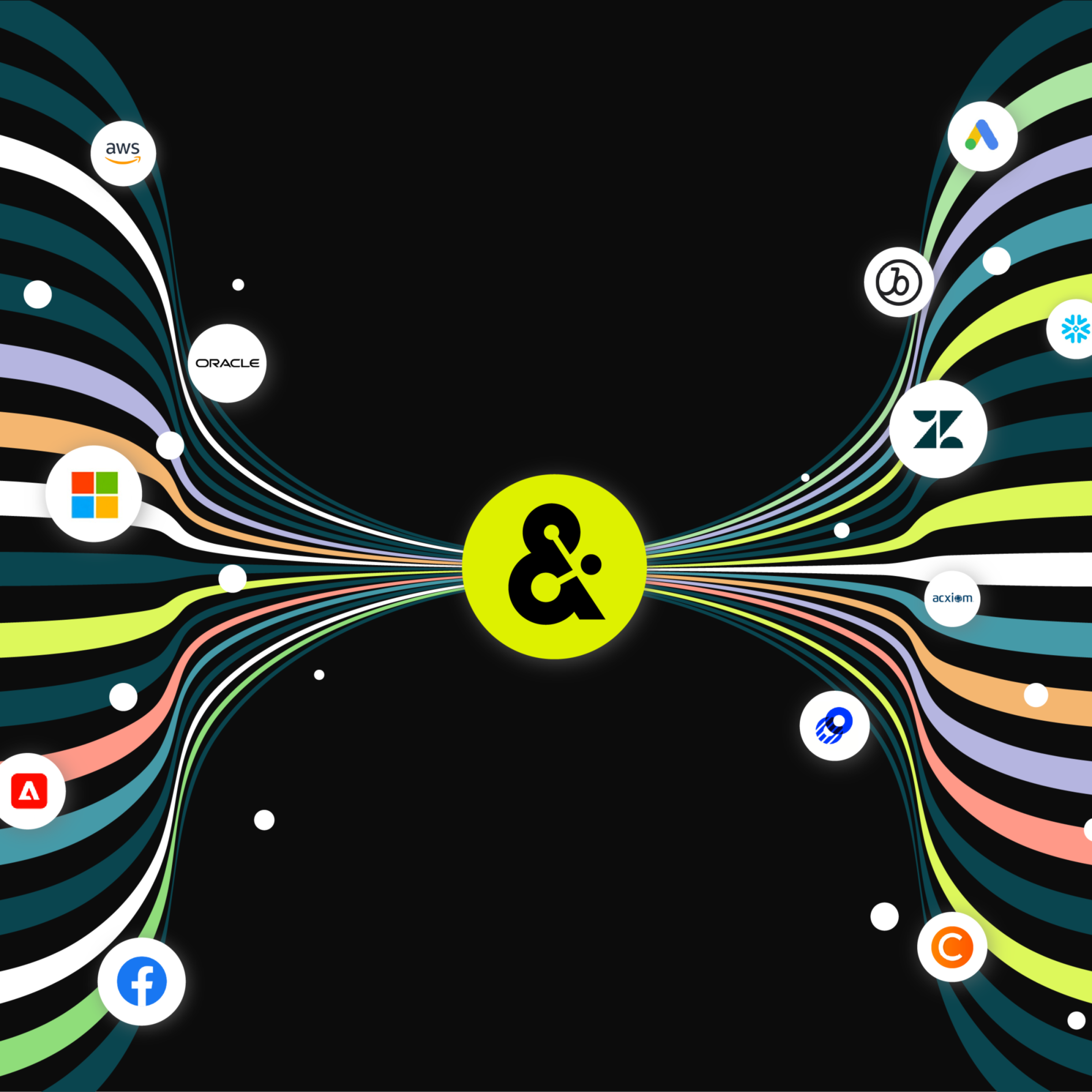 Hundreds of Integrations to the Systems You Rely On
Amperity breaks down data silos by ingesting data raw and at-scale, resolving identities to build true customer 360 views, and activating data in the marketing, analytics, customer service, and data management systems you rely on. We offer hundreds of pre-built integrations with the most popular tools.
Don't see what you need? Reach out, we can integrate with any system.
Categories
All Integrations (190)

Advertising (28)

Agency (3)

Analytics (22)

Attribution (1)

CRM (11)

Collaboration (7)

Content Delivery Network (1)

Customer Data Infrastructure (1)

Customer Success (14)

Data Services (11)

Data Warehouse (11)

Developer Tools (9)

E-Commerce (21)

Email Marketing (19)

Event Management (3)

Marketing Automation (18)

Mobile (2)

Payments (13)

Personalization (7)

Privacy (1)

Raw Data (36)

SMS & Push Notifications (7)

Surveys (5)
Types
Qualtrics empowers companies to capture and act on customer, product, brand, and employee experience insights in one place. Surveys and survey responses are sent directly to Amperity.
---
SurveyGizmo helps companies collect feedback from any source and integrate it into the systems that drive their business.
---
Pendo helps product teams understand and guide users to create product experiences.
---
Tock is a cloud-based platform with flexible data structures that provide comprehensive restaurant and event booking services.
---
Customer Success
Surveys
Event Management
Source
UserVoice gathers and analyzes customer feedback and prioritize feature requests to drive strategic product decisions.
---
See how Amperity can work for your organization
Put the power of Amperity to work today